Meibomian Gland Dysfonction (MGD)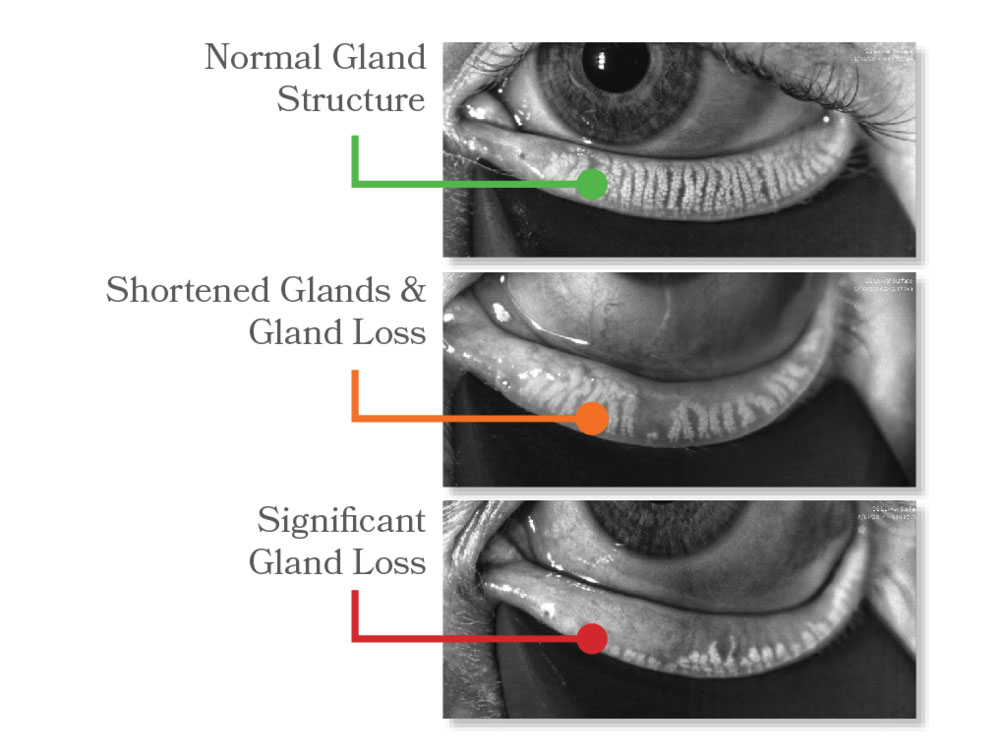 MGD is the leading cause of DED (86% of cases). It occurs when the meibomian glands (oil ducts in the eyelids) are clogged and not secreting enough meibum to form the protective lipid layer of the tear-film. This leads to rapid tear evaporation & bacteria accumulation, exposing the eye surface to inflammatory damage and infection.
MGD is commonly associated with:
Styes (a blocked oil gland that becomes infected)
Blepharitis (bacteria overgrowth on eyelids & lashes)
Keratitis (corneal damage from inflammation)
If left untreated, increasing loss of meibomian glands will cause MGD & dry eye symptoms to worsen.
MGD Treatment
Warm Compression

Heat Mask, LipiFlow, Ilux, Radiofrequency

Lid Hygiene

Tea-tree oil wipes, Hypochlorous acid spray, BlephEx

Omega-3 (DHA + EPA)

1000-2000 mg per day
Re-esterified form (better bioavailability)

Lipiflow Thermal Pulsation (more information below)